February 11, 2018
Achieve full game immersion with Razer Chroma and Philips Hue
Have you ever imagined taking your game outside the computer? Or perhaps you have pictured your entire room coming to life as you play your favourite game on your computer. Razer Chroma and Philips Hue came to a step closer to achieving this.  The specs on your computer rig are important, but the matching LED lightning on all the peripherals and the case do really make it look good. Most of the Razer peripherals can be configured to react to certain interactions, such as key press on the keyboard or the clicks on the mouse. And thanks to Philips Hue, you can now see these interactions throughout your room.
Razer Chroma
Razer has been delivering the high-quality products we all know and love for a long time. Although a little expensive, their unique and stylish peripherals do make our gaming rigs look different. You can customize profiles from the Razer Chroma Studio. They give you the choice to either create profiles that suits your needs or just download a profile you like from the Chroma Workshop.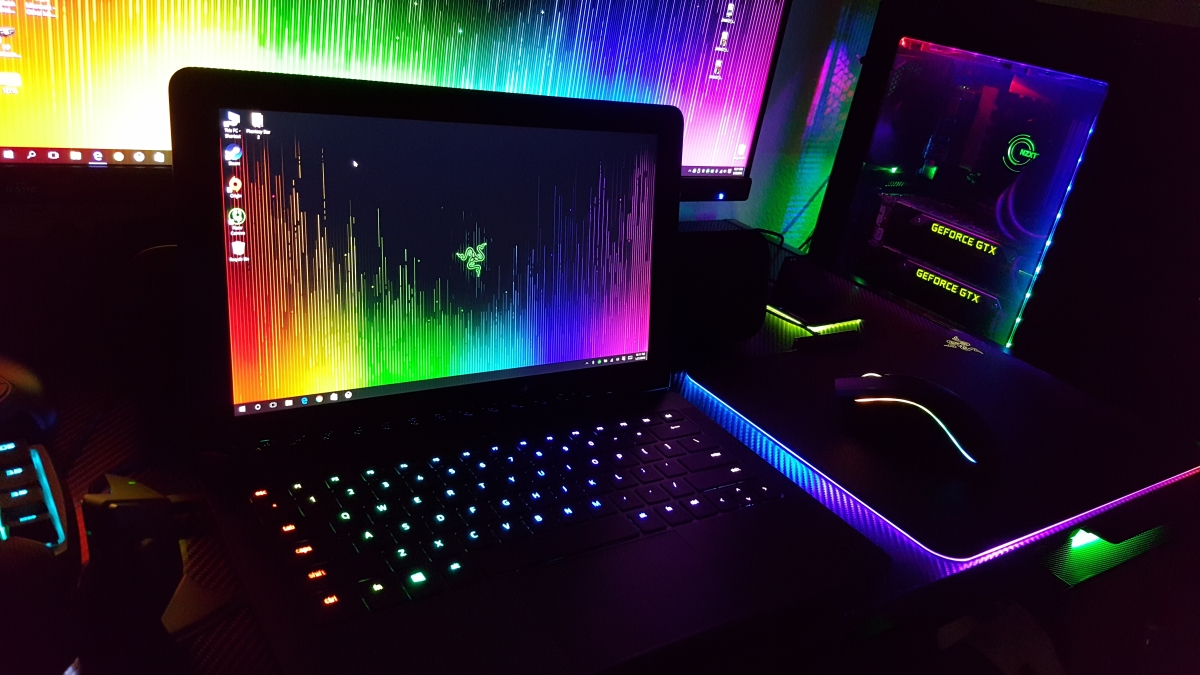 Philips Hue
Philips Hue is a smart lighting system that works with a variety of smart devices. Install a Philips Hue set and light up your room with at least 16000 different colours. You can turn a simple bedtime, to a fantasy land by changing the light configuration from your smartphone. You could set a motion sensor alarm so the Philips Hue lights up when you wake up. With Philips Hue "you can ensure that a hallway or bedroom light during a night-time bathroom visit doesn't disturb anyone's sleep, and that includes yours.".
Maybe for us gamers it's not worth to spend money in it to only light up your room. We want more.
Immersive Gameplay
What Razer and Philips Hue are trying to achieve is to give us that immersive gameplay we want. They are aiming to give you a more immersive gameplay by making the room and peripherals lighting a match to certain actions and events in a game. In a near future, you could see the right side of your room lighting up red as an enemy approaches you firing an entire magazine from the same side at you in Call of Duty. So far Razer Chroma and Philips Hue have Ambient Lighting for games like Overwatch.
"From status cues to a flickering dungeon lamp, transform the way you play as you enjoy ambient in-game effects that react dynamically to every action and event."
Philips Hue also works perfectly with Razer Chroma Studio,  so that there is a perfect synchronization between the room and the peripherals. There is a demo of what Chroma and Hue could look like here.